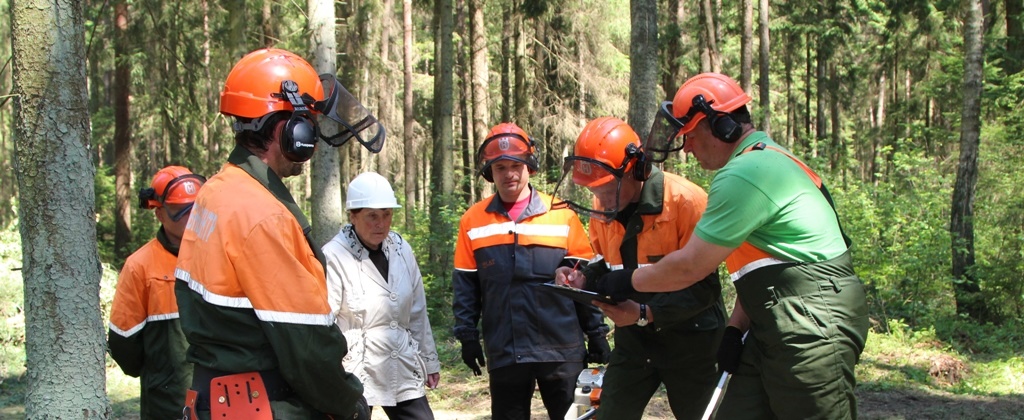 Occupational Safety and Health
Occupational Safety and Health
Coordination of organizations' activity on ensuring the health and safety labour conditions in the forestry sector.
Working out of normative documentation on labor protection for the forestry sector.
Introduction of updated experience and scientific findings on labor safety and hygiene, propaganda of labor protection in the forestry sector.
Providing with information and consultation the staff of organizations on issues of labor protection in the branch.
Organization of methodical assistance to the organizations of forestry sector when certifying of workplaces on the basis of labor conditions.
Control over providing the requirements of labor safety and hygiene in the forestry sector.
Control over performance of normative legal and technical documents concerning labor protection, fire and industrial safety.
Analysis of labor conditions and labour protection, and reasons of industrial traumatism and professional diseases in the forestry sector.
Collection and analysis of materials on organization of Labor Protection Days and Labor Protection Weeks.
Collection and summarizing of statistical data on labor protection and labour conditions in forestry sector.
Elaboration and organization of activities concerning functioning and improvement of Labor Protection Management System in the forestry sector.
Contact information:
Department of labor protection
Head of Department: BUI Alexander
Phone: 8 (017) 270-06-78